April 3
is the 93rd day of the year (94th in leap years) in the Gregorian calendar.
1968 – Dale Cooper records a tape about being caught the previous day spying on a girls' sex education class. He says that as punishment, twenty minutes of his tape was erased, he is to write a five-hundred word essay on respect of privacy, and his tape recorder is no longer allowed at school.[1]
1984[2] – Cooper learns that Windom Earle has been assigned to oversee the Pittsburgh FBI field office.[1]
Behind the scenes
Edit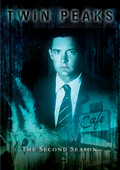 References
Edit
External links
Edit