July 15
is the 196th day of the year (197th in leap years) in the Gregorian calendar.
1968

[edit]

11:30 a.m. – Dale Cooper records a tape while en route to Washington, D.C. with his father to meet FBI Director J. Edgar Hoover.[1]
7:00 p.m. – Cooper records a tape on his way back to Philadelphia, describing his activities during his visit to the FBI.[1]
11:30 p.m. – After arriving home, Cooper records another tape, speaking about a war story his father told him where Mr. Cooper witnessed another man in his unit kill a farmer and his family after being told that they were supporters of the Germans.[1]
Behind the scenes
Edit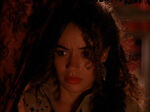 References
Edit
External links
Edit
Ad blocker interference detected!
Wikia is a free-to-use site that makes money from advertising. We have a modified experience for viewers using ad blockers

Wikia is not accessible if you've made further modifications. Remove the custom ad blocker rule(s) and the page will load as expected.