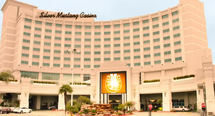 The Silver Mustang Casino was a casino in Las Vegas, Nevada, owned by brothers Rodney and Bradley Mitchum. Jade drove Dale Cooper there, thinking he was Dougie Jones, where Cooper miraculously won $425,000 in one night by playing the slots.
The Silver Mustang was supervised by Burns until the Mitchum brothers banned him from Las Vegas and replaced him with Warrick.
Ad blocker interference detected!
Wikia is a free-to-use site that makes money from advertising. We have a modified experience for viewers using ad blockers

Wikia is not accessible if you've made further modifications. Remove the custom ad blocker rule(s) and the page will load as expected.