Federal Bureau of Investigation Special Agent Tamara Preston or TP is an agent who, under the orders of Deputy Director Gordon Cole was assigned to discover the identity of an archivist who compiled a dossier on the history of the town of Twin Peaks, Washington.
Biography
Edit
In 2016, Agent Preston was given by Deputy Director Cole a dossier concerning the town of Twin Peaks, with the assignment to discover the identity of the person who compiled it. In addition, she was given access to all of Special Agent Dale Cooper's files from his 1989 investigation of the murder of Laura Palmer, as Cole found that they may help her identify the Archivist.[1]
After going through and annotating the dossier, she discovered that the Archivist was Major Garland Briggs of the United States Air Force, who was continuing the work of his predecessor, Lieutenant Colonel Douglas Milford. The dossier ended with a 'MAY DAY' message from Briggs on March 28, 1989. However, files on what happened to Briggs and Cooper were on a higher clearance level than she was allowed, so she turned over the dossier with her findings to the Director's office and awaited further orders.[1]
Behind the scenes
Edit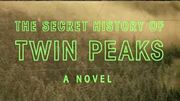 An uncredited actress's hands can be seen in the book's trailer, intended to be Preston's.
In the audiobook release of The Secret History of Twin Peaks, Preston's notes were read by actress Annie Wersching.
Preston's presence in the revival remains up in the air, as Wersching is not listed in any of the press material of new actors for the show. However, seeing as several actors in the audiobook voice confirmed returning characters with different actors (on the show), it is possible Preston will be played by another performer.
During a Reddit AMA on November 7, 2016, Mark Frost hinted that Preston may appear in the upcoming series.[2]
References
Edit
Ad blocker interference detected!
Wikia is a free-to-use site that makes money from advertising. We have a modified experience for viewers using ad blockers

Wikia is not accessible if you've made further modifications. Remove the custom ad blocker rule(s) and the page will load as expected.